Claudia is a Filipino singer and songwriter who creates modern pop music to accompany your chill nights. Claudia approached me to create the cover design for her new single, "Be It," which is out now on all streaming platforms.
THE OBJECTIVE
The song's central theme was a hopeful entry into the future, with one of the key lines being "the sky is clear and bright." I wanted to portray this as a horizon with a scene akin to a light at the end of the tunnel, or like an entry to a better future. The specifics are open to interpretation: is it a window? A mirror? A portal? Either way, the illustration makes you want to enter the scene and live in this dreamy world. The sunset color palette was integral for Claudia to capture the vibe and visuals she had in mind for the song. 
PROJECT SCOPE
Album Art, Illustration, Animation, Social Media, Lyric Video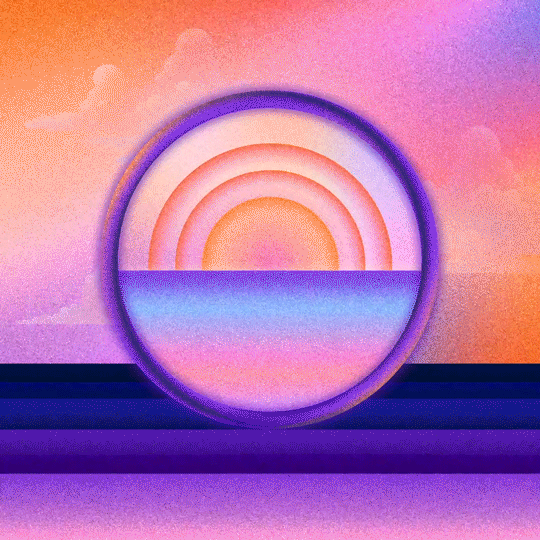 I created an animated version of the single art that was used for the lyric video and promotional materials.
"Be It" by Claudia is available on all streaming platforms.